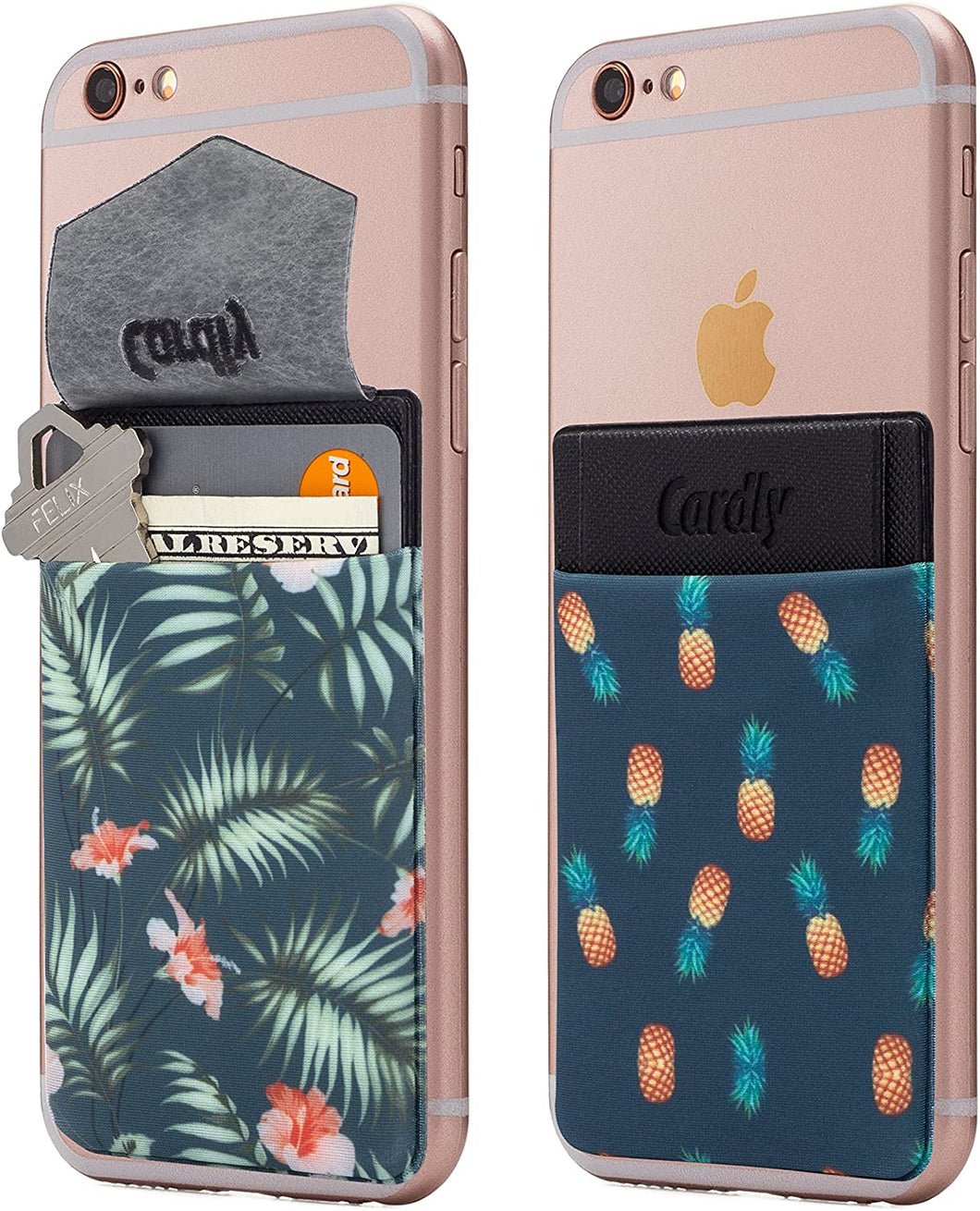 (Two) Secure Cell Phone Stick On Wallet Card Holder Phone Pocket for iPhone, Android and All Smartphones. (Tropical)
Regular price $8.60 $8.99 Sale
Cardly provides a high quality and fashionable way to easily store cards and cash. Get yours today! 100 DAY NO QUESTIONS ASKED RETURN POLICY!
ALL PHONES - Cardly stretchy Phone Pocket sticks to IPhone, Galaxy, and all other smartphones. It also sticks to most cases.
REPLACE - Replace your wallet with a phone pocket, easily put credit cards in the back pocket and cash or keys in the front
TWO UNITS - You receive both of the marble designs in the image, one dark and one white. Save one for later or give it to a friend
NO RESIDUE - The patented 3M adhesive leaves no residue on your phone case or phone when removed
HOLDS A LOT - This stretchy material allows you to easily and securely fit four cards in the back plus cash and a key upfront.